KICK STARTING THE CAREERS OF THREE FUTURE HOTELIERS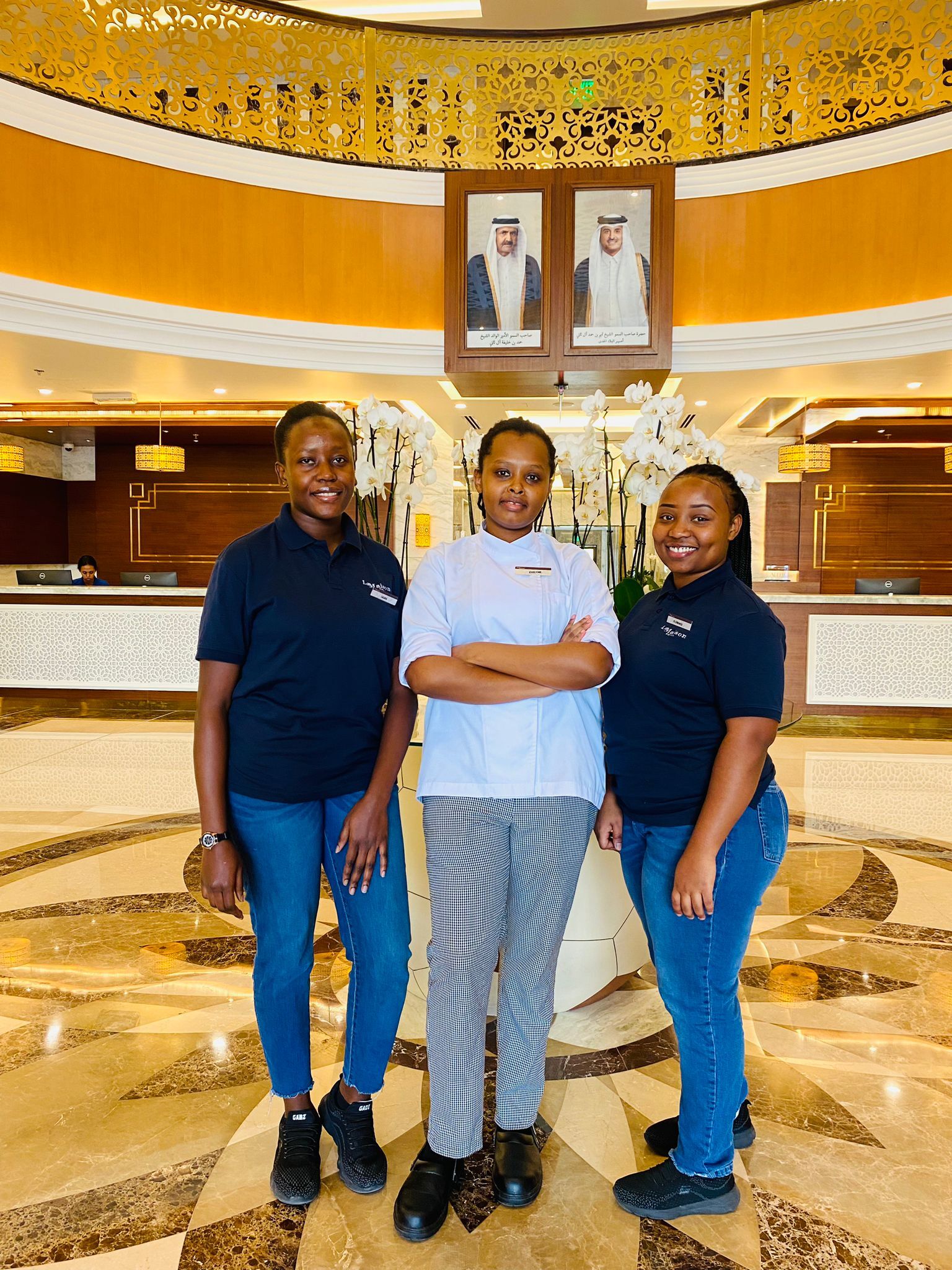 Through our partnership with the Boma International Hospitality College in Nairobi, Kenya we were able to offer three students the possibility of a short-term stay in Doha, Qatar to assist with the opening of a new hotel.
Mwachilu, Laura and Evelyne worked for a couple of months in 2022 as trainees in the pastry kitchen and housekeeping department, respectively. The young women quickly adapted to their new environment and job responsibilities.
At the end of the temporary assignment, the hotel management was so impressed by their commitment and quality of work that they were all offered permanent positions to kick start their careers in hospitality.